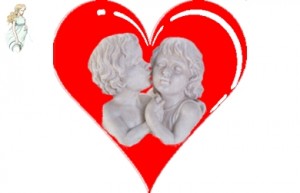 You may have heard about the U.K. woman who's pregnant with a two-headed baby… er, I should say dicephalus twins. Lisa Chamberlain, 25, is pregnant with twins who have separate heads but share a single body, and "is determined to allow her conjoined daughters a chance at life, despite doctors advice to kill the children in utero," according to LifeSiteNews.
He and her husband Mike Pedace, who are both Catholics, said doctors advised Lisa to kill the children after a routine scan revealed that they had the extremely rare condition. But after trying to get pregnant for seven years, this couple sees their babies as a blessing.
"To me, my twins are a gift from God and we're determined to give them their chance of life," she said, adding, "I've even give the twins names – Layla and Kelsey – because I think they're going to be little girls. I've been told that 75 per cent of Siamese twins are."
Even some of their family members are urging them towards abortion. "We just want everyone to give us a chance," said Mike. "We know it's going to be very tough and we're prepared for that as much as we can be. We've struggled so long for the chance to have children. Now that we've got that chance we're not going to throw it away."
The couple are encouraged by the example of Abigail and Brittany Hensel, 18-year-old dicephalus twins in the US, who lead lives as normal as can be expected, though they share a liver and rib-cage.
Doctors at St. Mary's Hospital in Portsmouth say that they will not know how many organs the twins share until the twentieth week of pregnancy. They have only detected a single heartbeat so far, but it is possible that another one may emerge.
Michaela Aston, of the pro-life group LIFE, the UK's leading provider of crisis pregnancy and post-abortion counseling, commended Lisa on her decision.
"This young mother is an example to us all as she unconditionally welcomes her twins into the world," Aston said in Press Association report. "She knows it will be difficult but she is focusing on the fact that she is already the proud mother of these babies and accepts them however they are. They may not be perfect in the eyes of the world but they are fully human and as such should have the same value and right to life as any other human beings. It is sad that this young mother must face a society which is increasingly unable to accept babies who are not genetically perfect and which may judge her for allowing her twins to continue to live," Aston concluded.
Don't you think their strength is amazing? There is no doubt they have a long, difficult journey before them, whether the twins survive or not. I don't even want to think about what I would do if I was in their place, but I can tell you this, I probably would not be calling this pregnancy a blessing. I'd be terrified. But it looks like God knows what He's doing when he matched up these babies with these parents. Lisa and Mike may call their babies a blessing, but they are no less a blessing for these babies. I wish the whole family much happiness… and continued strength. The world should look at them and be inspired.