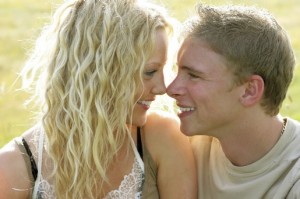 You can try for a certain season or month, says WebMD, but it's not that easy to schedule a pregnancy.
Some women try to avoid going through their third trimester in the summer months. An accountant might try to time a birth for after the busy tax season. And a school teacher might find it preferable to give birth at the beginning of school break so she has a few months to be home with the baby before September rolls around.
"The problem is that we have bought into the idea that you can plan a pregnancy, and the fact is that many women wait to have a baby until they are ready to have a baby only to find out it's just not that easy," says Donnica Moore, MD, a women's health expert based in Far Hills, N.J.
She goes on to say that very few women can actually time their pregnancy accurately, and it is unrealistic for women to think that they can – especially the older they get. But that shouldn't stop a girl from trying, she adds. "It's fine to say that, 'Ideally I would like to get pregnant before X month,' but you have to be aware that for most women that is difficult to orchestrate."
Mark P. Leondires, MD, medical director of Reproductive Medical Associates of Connecticut in Norwalk, equates trying to time a pregnancy with setting yourself up for disappointment, as it's very easy to miss the small window of opportunity. He suggests giving yourself 3 months to work with… for example, if you'd like to deliver in March, aim for a birth sometime between February and April, which means you are shooting to get pregnant in May to August.
Interestingly, he points out that "humans are more fertile in the spring for reasons we don't understand, so a woman may have a better chance for getting pregnant between February to May and aiming for a winter birth anyway," he says. Regardless of the season you are shooting for, scheduling is stressful. "If there is a relationship between stress and infertility, such planning will increase stress," he says.
The bottom line when timing a pregnancy is, you can try your best but at the end of the day, it's not really under your control. When you want a baby, be prepared to enjoy the ride and welcome him whenever he decides to show up!
image from www.wyldsuccess.com