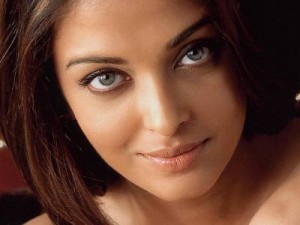 At times (altogether too many times, actually) I look in the mirror and go, "Where did those DARK CIRCLES come from??" Because it seems that sleep deprivation does catch up with you, whether you're a pregnant gal whose beauty rest is disturbed by hourly trips to the bathroom and the inability to get into a comfortable position… or a new mom with an infant who wants to be rocked for an hour at midnight and then again at 3 AM… or, like me, have a couple energetic kids to chase after (and haggle with… haggling is my three-and-a-half year old's newest skill) all day long.
So, if you've got to look good for a big meeting or a long-awaited night on the town, what can you do to wake up tired-looking eyes?  "Just because you feel exhausted doesn't mean you have to look that way, too," says Parents.com.  Here are some beauty tips to to help you looking bright-eyed and bushy-tailed!
Invest in a good eye cream. While eye creams may not actually zap wrinkles, they do temporarily plump up the under-eye area, diminishing the appearance of circles.
Switch to cream concealer. Dot it on with a tiny, stiff-bristled makeup brush. Don't blend — that just rubs it off.
Cover with foundation that matches your skin tone. Blend well, ideally with a makeup sponge.
Lightly brush translucent loose powder over the entire area.
Use a light-colored shadow, such as bone or white, on lids and in the inner corners of eye. Lighter hues reflect light, brightening the eye area.
Don't skip the eyelash curler. According to makeup artists, that one extra step really opens up the eyes, making your eyes look bigger, brighter, and much more alert.
Feature photo from stricly woman.