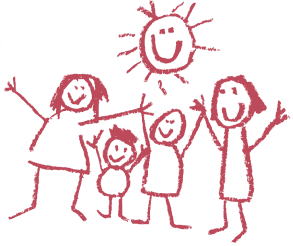 It's four days into the New Year, but it's never too late for a new start. If you haven't decided on a New Year's resolution, here are some suggestions from SureBaby.com. (These are specifically directed toward parents, but work equally well for parents-to-be!)
TV & Computer Limitations – Set limitations for T.V. and the computer to no more than 2 hours per day.
Get your Finances in Order – Having your finances in disarray funnels out negatively onto your children.
Limit Junk Food – Limiting junk food and soda from your child's diet can help him/her think more clearly.
Volunteer – Getting your family involved in the community helps focus on others & not just self.
Quality Time – Plan family fun activities together such as weekend outings and family game nights.
Get Fit– Incorporate regular exercise into your children's daily routines, such as red light green light, or a family stroll around the neighborhood.
Relax! – Take regular breaks yourself. A little time-off will do you and everyone in the family some good.
Quit Smoking – Second-hand smoke can cause serious health problems in all members of your household including your children.
Be Consistent – Setting limits and boundaries minimize behavorial problems in children which creates stability and a more peaceful home life.
Encourage – Be encouraging to your children and focus on their successes and even if they fail at something, be there to support their efforts.